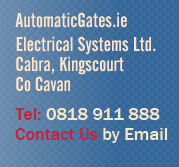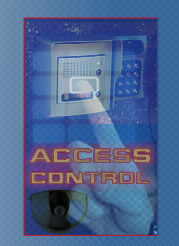 These systems are generally installed for two reasons - Security & Convenience. No more opening and closing gates manually on cold wet nights. Knowing that your gates are always closed and secure gives peace of mind when you are away and when younger family members are 'Home Alone '.
Both Wrought Iron and Wooden. Swing and Sliding. Private , Commercial & Industrial. The choice of design is yours.
Our intensive duty barriers are available in lengths from 2.5mtrs to 6.5mtrs
Automatic Doors
We supply & install both Swing & Sliding Door Systems.
We can offer numerous types of Access Control systems e.g. Swipe Card, Proximity Reader, Basis Keycode and Fingerprint I.D